Professional film production industry film budget packages for film finance. Welcome to FilmBudget.com where we empower filmmakers to obtain film finance for their movie productions. Investors require a real movie budget to finance.
---
Our mission is dedicated to helping you get your film into production. As Hollywood Studio & independent film financiers & producers we have extensive knowledge of the process and understand what it takes to get financed!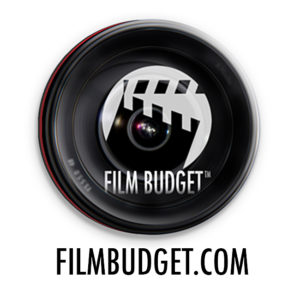 Film Budget creates a custom, hand made film budget based upon your screenplay. We are the premiere movie budget service globally, the film budget expert.
Founded by Major Hollywood Studio & Indie movie producer Jack Binder, FilmBudget.com is the first online film budget provider in the world. We produce the movie budget for productions made by major studios, independent film production companies, both large and small, worldwide on every continent.
Film Budget Inc. – the film budget expert
What Does FilmBudget.com Do?
Film Budget Inc. creates a film budget and schedule package for you. This is critical for your:
Investors, film financiers film tax credit government institutions, banks and completion bond company. Your film budget is a reflection of the filmmaker's knowledge.
Visit the Film Budget Inc. Blog, Producer Jack Binder's blog on worldwide filmmaking, film budgeting and scheduling, production and film tax credits.
Film Budget Inc. also can provide film tax credits analysis services. We advise on the best place to shoot your film and what location to focus your film budget and production upon.
We additionally create Film Finance Business Plans for your investors to further enable your film finance objectives.
Film Budget Inc. also advises exactly how much a movie production can expect to receive in worldwide film tax credits based upon the film budget we create for you.
All of our film budgets are finance and camera ready
How Does It Work? The process is easy:
Send us an email via the Contact Page with a quick inquiry.
Film Budget Inc. emails you back with complete facts on our services. We will ask about the film.
You send a couple details about the scope and scale of your movie. Big, small, etc.
Film Budget Inc. sends you a quote and deposit request on our services and your script.
Why FilmBudget.com ?
Film Budget Inc. produced Reign Over Me starring Adam Sandler (Columbia Pictures), The Upside of Anger starring Kevin Costner (New Line Cinema), Man About Town starring Ben Affleck (Lionsgate Films) and many more studio and indie film movie productions. Film Budget Inc. has the experience, skill, knowledge and connections. Film Budget Inc. created the film budget for every film we produced.
Film Budget Inc. knows what your movie budget must include and what is does not need to include, in order to make a great movie. Film Budget Inc. has created the movie budget for $200 million action adventure films and $150,000 character driven romantic dramas and everything in between.
Film Budget takes it from there.
Film Budget Inc. carefully reads your script and creates a breakdown for your screenplay into its many different elements required to produce a quality film budget and shooting schedule for you. We have custom created over 450 movie budget packages for our productions and our valued filmmaker friends.
With 25 years of solid, on-set movie production knowledge we understand the requirements of all departments and what they require out of a film budget to do their jobs well. Film Budget Inc. is the expert at providing the lowest cost film budget for the highest production value. Visit our Services section for a detailed movie budget list of documents we provide.
Only a very detailed breakdown and analysis can produce the custom detail that your film budget requires and your financiers will expect. Film Budget Inc. works with financiers daily so we understand what they are looking for in documentation in order to finance your movie.
We treat every film budget as if it were for our own production and understand that film financiers require a thorough, professional movie budget for your production and we deliver consistently.
Film Budget Inc. remains on top of our field, the film industry and abreast of all current and future directions the market is driving the film budget requirements on producers. Our constant contact with banks, lenders, finance companies and fellow producers enables our movie budget creation techniques to be at the forefront of the industry.
Once we have a screenplay breakdown, Film Budget Inc. meticulously hand crafts the shooting schedule utilizing our extensive experience creating shooting schedules over twenty-five years for the major studios and indie film production companies.
With the schedule and breakdown in hand, Film Budget Inc. is ready to commence creating an accurate film budget based upon your story.
We know that film financiers today demand a detailed and accurate movie budget created by a known, professional line producer in order to invest in your movie.
Film Budget Inc. gives you a route to market for your screenplay and provides you with a real film budget and shooting schedule stripboard for your investors, bankers, financiers, producer partners and your production crew.
Who creates your film budget says a great deal about yourself and your team. You might only get one chance with a major film finance company, investor or family member willing to invest in you and your movie.
About Jack Binder
Jack wears many hats as the responsible Producer, Executive Producer, Line Producer and Directors Guild of America (DGA) Unit Production Manager on his movie productions. Binder has spent years specializing in launching movie productions for himself and others. Creating a quality movie budget has been a critical attribute in getting his films made.
Jack is the founder of FilmBudget.com and Greentrees Films, his international production and film consulting company.
Jack Binder Film Producer Credits and Biography
Film Title
Position
Key Cast
Distributor
Tomorrow
Executive Producer with Martin Scorsese
Stephen Fry, Joss Stone
Carnaby International
The Domino Effect
Producer
Arri International
Reign Over Me
Producer Line Producer
Adam Sandler Don Cheadle
Columbia Pictures
Cast: Adam Sandler, Don Cheadle, Liv Tyler, Donald Sutherland, Saffron
Man About Town
Producer Line Producer UPM. Second Unit Director Helicopter Unit Director/Producer
Ben Affleck
Lionsgate Films
Cast: Ben Affleck, Rebecca Romijn, John Cleese, Kal Penn, Jerry O'Connell
The Upside of Anger
Producer Line Producer UPM, 2nd Unit Director
Kevin Costner
New Line Cinema
Cast: Kevin Costner, Joan Allen, Evan Rachel Wood, Kerry Russell, Erica Christensen
Mind of the Married Man
Producer UPM
Mike Binder, Sonya Walger
HBO
Cast: Mike Binder, Sonya Walger, Jake Weber, Taylor Nichols, M. Emmet Walsh
The Search For John Gissing
Producer Line Producer UPM / 2nd Unit Director
Alan Rickman
Sunlight Productions
Cast: Alan Rickman, Janeane Garofalo, Mike Binder, Juliet Stevenson, Alan Corduner, Owen Teale, Nigel Terry
Londinium (aka Four Play)
Producer, Line Producer, 2nd Unit Director
Colin Firth, Stephen Fry
Sunlight Productions
Cast: Colin Firth, Mike Binder, Mariel Hemmingway, Irene Jacob, Stephen Fry
The Sex Monster (Comedy)
Producer, Line Producer UPM, 2nd Unit Director
Mike Binder, Mariel Hemmingway
Lions Gate Films
Cast: Mike Binder, Mariel Hemmingway, Christopher Lawford, Kevin Pollack
Blankman
Co-Producer, 2nd Unit Director
Damon Wayans
Columbia Pictures
Cast: Damon Wayans, Robin Givens, David Alan Grier, John Polito
Indian Summer
Co-Producer, 2nd Unit Director
Alan Arkin, Bill Paxton
Walt Disney Touchstone Pictures
Cast: Alan Arkin, Bill Paxton, Diane Lane, Elizabeth Perkins, Kevin Pollack, Vincent Spano
Crossing The Bridge
Co-Producer, 2nd Unit Director
Josh Charles, Jason Gedrick
Walt Disney Touchstone Pictures
Cast: Josh Charles, Jason Gedrick,Stephen Baldwin, Jeffrey Tambor
Michael Phillips Productions & Michael Douglas Films
Vice President of Creative Affairs Executive in charge of production and development for the Academy Award winning Producer of "Taxi Driver", "Close Encounters of The Third Kind,"The Sting", "The Flamingo Kid".
The Detroit Comedy Jam Co-Producer HBO
Cast: Mike Binder, Howie Mandel, Dave Coulier, Paul Rodriguez Producer of live event concerts filmed for HBO including Royal Oak, Fisher Theater, Ann Arbor Comedy Jam), Kalamazoo Comedy Jam.
---